Description
Leica M camera case – Kenjileather – Leica M8 M9 M9P
price for our Leica M camera case is as below
Standard half case – US$145
New Battery/SD access now available for order – US$200
Build in grip option + US$30
Contact kenjileather@gmail.com for more details and to order now!
New! Our New battery and SD access option for the leica M camera case will allow direct access to the battery and SD card via two magnetic door.
All you need to do is to remove the original base plate and fit the camera onto our case with this option.
No additional base plate or parts needed. The camera will recognise our case as the base plate and allow shooting as usual (with NO errors or warning signal for removed base plate)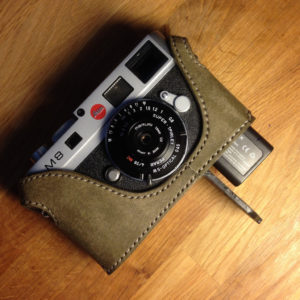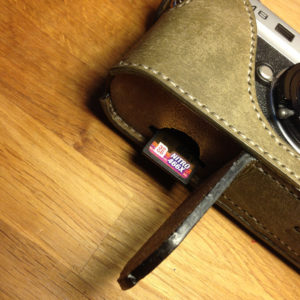 On sale is my very own branded leather case for Leica M8 M9 M9P MM. It is built for and will fit perfectly on the Leica M8 and M9 M9P.
The cloth pouch as shown on some of the pictures are not included in the sale anymore.
Pictured in the case is a M8 and a strap that is for illustration purpose only. Not included in the sale.
Return accepted if item receive is faulty and refund excluding shipping fees will be made after i receive item.
Please feel free to contact me with any queries
International buyers are welcome.
 Contact kenjileather@gmail.com to make your order now!!
Italian Leather Choices
Italian Box leather (finishing with grains):
Classic Black
Dark Oliva green
Industrial Grey
Italian Wax leather (smooth surface finish with beautiful distress marks):
Dark Oliva green 
Olmo (reddish brown)  
Italian Pueblo leather (unique surface finish):
Italian camou leather (camouflage 3 tone color) +15usd:
Kenjileather Leica M10 half case is now available as below
Leica M10 Half case – Kenji Leather – half case for Leica M10 *NEW*